「Bubble90」was created from a water-saving product that was brought into a metal processing plant in East Osaka. There was a request to make the same product and the developer, Mr. Takano, immediately acted upon it. However, Mr. Takano was shocked to hear the market price of the product.

From that point on, Mr. Takano started creating a revolutionary product called「Bubble90」. At that time, there was neither an idea nor method of making water-saving faucets like「Bubble90」. He started to walk one way as if he was being guided by the product to get the structure and form of the current「Bubble90」.
Getting to know the needs of the world
Surprised to see the existing water-saving products and find out their selling prices, Mr. Takano began to research on existing products and the needs around the world.
Mr. Takano assumed that there is a great need for water; however, being new to the topic, dubious products were the first ones that caught his attention.
Since he was absolutely confident in his skills of metal processing, he looked for specific ways to use his skills and the nature to create a product.
Product comparison and the study of patents for water-saving products
Mr. Takano then started to compare structures, functions and performances of different water-saving products made by other various companies. Simultaneously, he read materials on patents related to water conservation in order to prevent any violations he might unconsciously commit in creating a product. He took nearly three months to study about patent law. Actually, what he learned during this period was what brought out the real strength of 「Bubble90」's originality because he was able to see many examples of previously failed patents on water-saving products. Moreover, in attempts to create a product without violating the existing rights, Mr. Takano began to develop an original 'water-saving faucet.'
Establishment of the Project Team,「Designer's Guild」
Feburary 2008
Mr. Takano established a project team for product development. Although he was totally new on the topic of water, he was already well known for his technical skills on metal processing in Osaka. Thus, people had great expectations on him and he was able to obtain cooperation from other water-related companies.
As a result, he was able to get immediate answers to any of his questions from experts. He then started to put together a 'water-saving faucet' gradually in his mind. Thanks to the experts who completed their tasks including gathering and verifying information, he always met his expectations for each monthly meeting.
August 2008 The first prototype came out.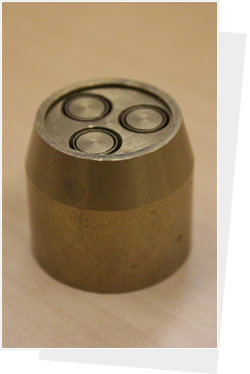 The first prototype came out. Actually, the water-saving rate of this prototype was already 84% at this time. However, the problem was on the lower cleansing-power. Although it wasn't too low, it wasn't highly exceptional either.
At that time, 'Water-saving effect' was the only thing that was emphasized. The appearance was to come after putting all other conditions together.
The next prototype got much closer to the current one. In addition, along with the improvement of water-saving rate (87% at this time), the previous challenge of achieving higher cleansing-power was also met and was suitable for practical use.
Downsizing the product also succeeded. Compared to the first prototype with a single pillar of water, this one was now with three pillars of water.
Testing in an elementary school pool
November 2008
He got a permission to install and test the second prototype in faucets of an elementary school pool. However, the sample faucet with the installed prototype didn't release any water. Also, when the faucet next to the sample one was twisted, rusted red water came out. Lastly, removing the prototype from the faucet resulted in clogging and breaking.

The reason for this problem was due to the old age of water pipes and faucets of the pool that weren't in use after summer. Without consideration of such issues, the prototype became completely useless. He noticed something else while using another faucet inside the school building: all the faucet caps were removed because the water in the area was hard and couldn't use the faucet caps. As creating both the first and second prototypes progressed smoothly, Mr. Takano was put in a dilemma and started thinking.

"I can't put out a product that can only be used in certain places. A possible cause for clogging was the hard water. Faucet caps are often removed in areas where the water is rich in minerals like calcium and magnesium because the minerals easily get stuck internally and cause clogging. Rust and pebbles might also cause clogging.
Therefore, I had also to think about possible maintenance methods."
Thinking through for two months
This was the hardest time. All of the conventional water-saving nozzles, net caps of general faucets and shower caps clog. Mr. Takano spent almost two months just to come up with a completely different method. The only thing he kept thinking about was how to prevent clogging.
Every morning, he pondered on the subject for one hour before getting up and recorded everything in his notebook. He finally came up with a practical idea based on accumulated thoughts. He didn't want to waste any time by choosing a wrong route and repeat that again and again but rather, he wanted to devote all of his time solely on developing a product, which takes some time to do.
He began deleting proposals including previous products he had experienced with, the knowledge he gained from patent materials, the information he obtained from the project team, and many other assumed hypotheses.
Finally, he was left with only one proposal.
First turning point ~Reactions from abroad~
January 2009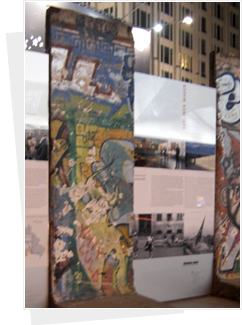 "It was about the time I felt confident with the new prototype. One of my colleagues asked me if I wanted to display the product in the world's largest water exhibition in the following March. The water-saving rate was 87% at that time, which was considered pretty good. In order to find out if there's a global need for the product, I immediately responded that I'll attend. This was how I decided to display「Bubble90」in the water trade fair of the Messe Berlin Exhibition in 2009.
However, the product wasn't yet completed at the time, so I rushed to finish the product in the remaining two months before the exhibition.
March 2009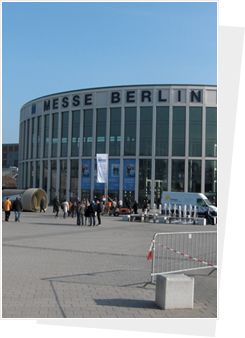 Right before I had to head out to catch a plane to Berlin around 4:00 am, I was still testing the product and finally completed it. This prototype is the current「Bubble90」. I boarded the plane on little sleep and brought a few prototypes with me. However, I didn't have any brochure or panel to distribute at the exhibition, so I made them on my laptop on the plane and printed them upon arrival.
Surprisingly, many people gathered with interest in my quickie booth. Almost all the participants from Europe and the Middle East checked out the product. With a certain trust in products made ​​in Japan,「Bubble90」obtained an outstanding reputation.
I received a vast number of questions and someone even negotiated to sell the「Bubble90」at the spot. This was a new experience, but I was able to feel the strong demands from the world.
Second turning point ~Evaluations in Japan~
May 2010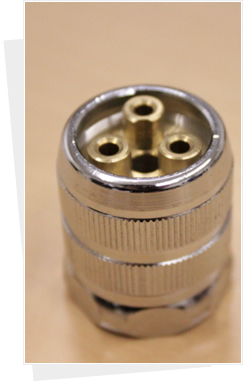 To meet the great needs I felt in Berlin, I continued to work to develop a better grounded product. The 17th prototype that shortened production time and enabled mass production was almost the same to the current form of「Bubble90」. After numerous trial and error, the product was almost completed.
This is when I found out about the "Super Manufacturing Innovative Parts and Components" known as a top-class contest spotlights the Japanese manufacturing industry. This contest focuses on competition on parts (product performances) and the company size does not matter to enter. World‐famous Japanese products are supported by 'parts' and that was also the concept of this contest.
With strong confidence that the water-saving rate of my product is the best in the world, I met all the requirements and had letters of recommendation from experts, as well as the best verified data. However, seeing all of the competitors being well-known Japanese leading companies, I became humble and entered the contest just wishing to win a small award.
October 2010 Grand Award Winner of Super Manufacturing Innovative Parts and Components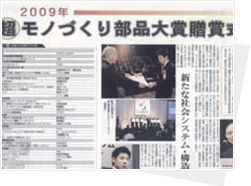 Five months after entering the contest, I received a phone call that「Bubble90」was awarded as the Grand Prize Winner. It was the first time that a venture company won the Grand Prize in the history of the contest! I was too surprised to hear the news. It was about the time that I almost forgot that I had entered the contest, so I really couldn't believe that I won. More than that, I felt more nervous about making a speech at the awards ceremony than winning the award itself, so I put higher priority on the contents of the speech and couldn't work for nearly one month. In the morning on the very day of the awards ceremony, I finished my speech script only three hours before entering the venue.
When I arrived and got off the elevator, I was met with a flood of flashlight. A series of interviews made my mind to go almost blank. The seat for the Grand Award Winner was located in the front center. I was surrounded by presidents and executives of major companies. Only at age 31 at the time, I don't remember how I had gone up to the stage to deliver the speech. Only one thing that I remember is that I received a tremendous applause. >> ≫For more information on the contents of the Super Manufacturing Innovative Parts and Components
October 2010 Establishment of the「DG TAKANO co.,Ltd.」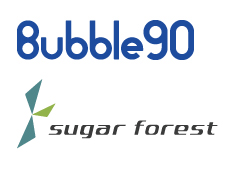 After winning the Super Manufacturing Innovative Parts and Components, 「Bubble90」attracted much more attention. In responding to a flood of inquiries from customers, I felt the need to start a company to put「Bubble90」out into the world. I used to concentrating only on developing the product that I wasn't thinking of starting a company. Only after becoming the best in Japan, I felt ready to start my own company under the name of DG TAKANO co.,Ltd.
Aiming the leap to the world
「Bubble90」is actively participating in exhibitions around the world.
December 2009
・Exhibition 'Pollutec 2009' in Paris
・'Eco-Products 2009' at Tokyo Big Sight
  December 2010
・German's Munich International Trade Fair 'IFAT ENTSORGA 2010' and others
This shows that「Bubble90」can completely deal with any type of water or pressure that are out there in the world now.
Also the fact that「Bubble90」received a variety of media exposures reconfirms the fact that the world is seeking for products like「Bubble90」. We hope to create global products to contribute to making people's lives better.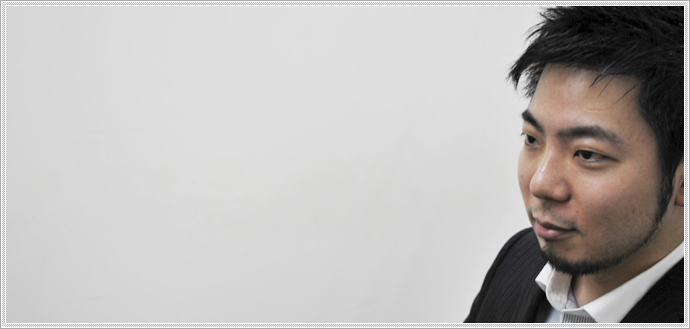 As I said in the development story,「Bubble90」started from one water-saving product made by another company that was brought into our plant. I was told to make the exact same product. If we had developed that product in our plant, it would have cost only hundreds yen or so, but it was being sold in a price that was so much more than that. So, I began to think about what's going on in the water industry. That led me to develop the product.
If you are involved in manufacturing, it's natural to hope to sell a good product in a reasonable price. So I began to investigate further, but there were so many products out there that were difficult to tell how effective they were. That's why I started to feel that I am going to develop a real high water-saving product on my own.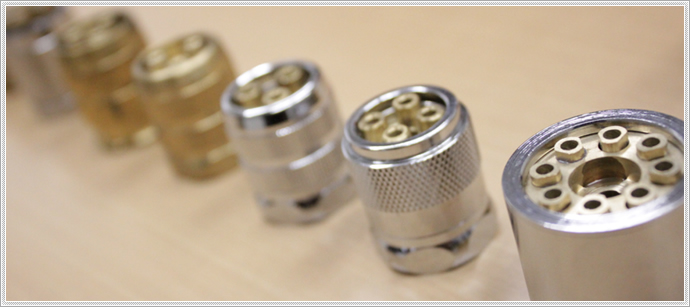 I think I was able to achieve this result because I didn't give up in developing a 'product that can be used in any water pressure and water quality.' There is no point in creating a product that will never be used but I never imagined that the concept of being used 'anywhere' goes beyond Japan to the world. I think as a result of pursuing such idea, this product became what it is today.
In terms of its originality, I think reading through the past patent materials on water-saving products while I was new to the topic gave me a great advantage. My goal was to make things that no one has ever thought of. As a result, a brand new product that was never seen anywhere, anytime was developed.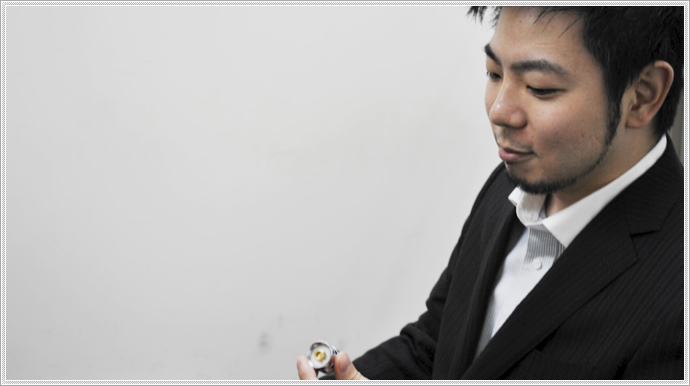 I have experience of working in an IT company, but I've always wanted to start my own company since I was in school. I strongly believed that IT was something that will be needed to do anything in the future. After I started my own business, I realized how important it is to have a network of people in order to accomplish something.
I really appreciate my father, who is a craftsman, every member of the 'Designers' guild' team who put a hight trust in my father's technical skills and believed in me, the ones who give me advices when needed, and old colleage friends who are still supporting me. I cannot thank all of them enough as I couldn't have done it alone only with my IT knowledge without their help.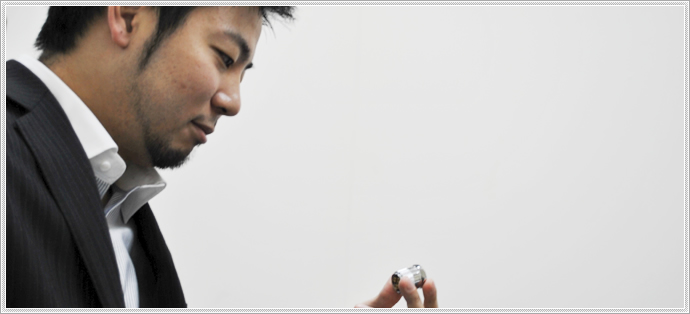 The current version of「Bubble90」is only for business use; however, we're currently working to develop a new version for kitchen faucets. The next in line is a development of「Bubble90」shower heads series.
Since the「Bubble90」series does not include shower heads, this will definitely be a challenging task. We also plan to collaborate with large companies to create new products.
Also we would like to directly deliver「Bubble90」series to each customer. Although limited only for「Bubble90」for kitchen use, there are ways to try the trial version before the purchase or order via Internet. We hope to deliver「Bubble90」to ordinary homes some day in the future. Since we sell our products directly from the manufacturer, we can guarantee the lowest price.
We are still a pretty new company, but we're working to become a secure organization. As a venture company, I have been doing everything from development of the product to manufacture, mass production, management, sales, and administration duties. No matter how good a product might be, it cannot spread to the world if the company structure is not built well. That is the weak point of venture companies. However, with our strengths of technical skills, process abilities and ideas, we hope to continue to develop outstanding products and have all customers around the world to use「Bubble90」.